So, obviously, surgery costs a lot of money, meaning it should have good results, right? Not in this case. This Korean urban legend showcases, you guessed it, surgery. A Korean woman had some sort of problem with her right eye, making her blind in that eye. Obviously, I'm not a doctor of any kind, but I'm pretty sure that it had to do with the cornea. Anyway, she got a transplant and, hallelujah, she can see with both eyes. Problem solved, right? Nope. Nothing is that simple. Eventually, she stopped going to work/school and her family members stopped seeing her. Worried, they went into her house to find her. They found her, alright, but not in the condition that they hoped she'd be in. She committed suicide by slitting her wrist, and she bled to death. All the mirrors in the house were broken, presumably by her. When searching her house, the police found her diary. Normally, diaries are for complaining about stuff and people that we don't like and dumb stuff like that, but what the woman had in there was crazy. Over and over again, filling the whole page, she wrote, 'My right eye is staring at me.' Freaky.
If you haven't figured it out, and you're confused about this story, the woman was used to not being able to see with her right eye and only seeing with her left. Naturally, not being used to it, she got spooked by being able to see herself through her right eye, and she eventually went insane and killed herself. Obviously, things aren't what they seem to be. What may seem good may be really, really bad. Sort of like a disaster in disguise.
​

Powered by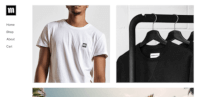 Create your own unique website with customizable templates.