Karak highway. Ah, the home of a plethora of horrors and death. This place is definitely a place where you wouldn't want to travel alone, especially at night. It would be even worse if your car broke down on this highway, at night time especially. This was the case of a rather unfortunate family. A man, his wife, and their baby were coming home late at night from a wedding when the car broke down. They were, obviously, on Karak highway when this happened. This was back in the days when they didn't have mobile cellphones, so they just decided to wait. It was some sort of season, or it was around a holiday where people traveled a lot, so they thought some kind person would stop by and help out. After a few hours, the husband decided to go out on his own to find help. And, oh boy, everyone who has seen a horror movie knows that going out alone on a dark, deserted road is never a good idea. The wife didn't want to be left alone, so she begged to go with him. He declined her offer and told her to wait in the car and keep the doors locked. Anxious, the wife waited with her baby for hours. The husband did not come back. After a while, she heard something on the roof of her car, like something landed on it. She was too afraid to see what it was, so she stayed in the car. There were rustling noises, but she tried to convince herself that it was just some wild animals. After a while, a police car approached from far away. With a megaphone or something like that, they told her to get out of the car, walk towards them, and to not turn around. The woman, holding her baby tightly, slowly walked forward. Eventually, curiosity got the best of her and she looked back. There are some versions of this story that what she saw made her go insane. On the roof of the car was the body of her decapitated husband and something feeding on it.
The whole story is similar to the Dead Boyfriend urban legend we all grew up hearing, (or is it only me?) right? The car breaks down, the boyfriend goes out to get help and leaves the girlfriend in the car, and some crazy guy carrying the boyfriend's decapitated head and his car keys comes up to the car. This story is arguably less brutal, since the lady may or may not have gone insane, which brings up the question. Is insanity worse than death? Maybe. I don't want to find out yet. The moral of this story is, kids: be extra careful if your car breaks down and you're alone, because there's some freaky-deaky stuff out there.
Powered by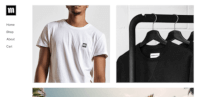 Create your own unique website with customizable templates.