First off, imagine a really creepy female ghost with long hair. Take a moment. Now, what did you imagine? You probably imagined a girl with a dirty gown and long, black hair covering her face, like Sadako/Samara from The Ring, (fun fact, The Ring's storyline is actually a Japanese urban legend, starring Sadako, the original psychic girl) right? That's probably the most well-known image of an Asian ghost, and Japan is not the only country to be a home to such a ghost. The Philippines is a really pretty place with good food (though I've never been to it, my grandma from the Philippines makes some great food) but, like most countries, it has its' creepy side as well. The White Ladies of the Philippines often have a very tragic past, usually involving death by murder or dying in an accident. The White Ladies take the form of scary, ghastly-looking women with long, tangled black hair and an all white dress. Although there are many White Ladies, the most famous and well-known one is the one of Quezon City's Balete Drive.
There are two versions of the backstory of this ghostly woman. One is that she died in a car accident. The other, which is definitely darker and a lot more gruesome, is that she was raped and killed by Japanese soldiers, or a taxi driver. Apparently, she appears to any motorcyclist who dares to ride through Balete Drive alone at night. Other times, she will appear in the car review mirror, her face bruised and bloody. Sometimes, she will ask cab drivers to give her a ride and then later disappear with no indication that she was ever really there. Never go to creepy places alone, kids, even if you're trying to impress someone, because you might end up seeing something.

Powered by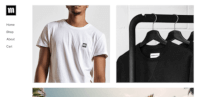 Create your own unique website with customizable templates.